Stone gathering project in northern Israel including transport and storage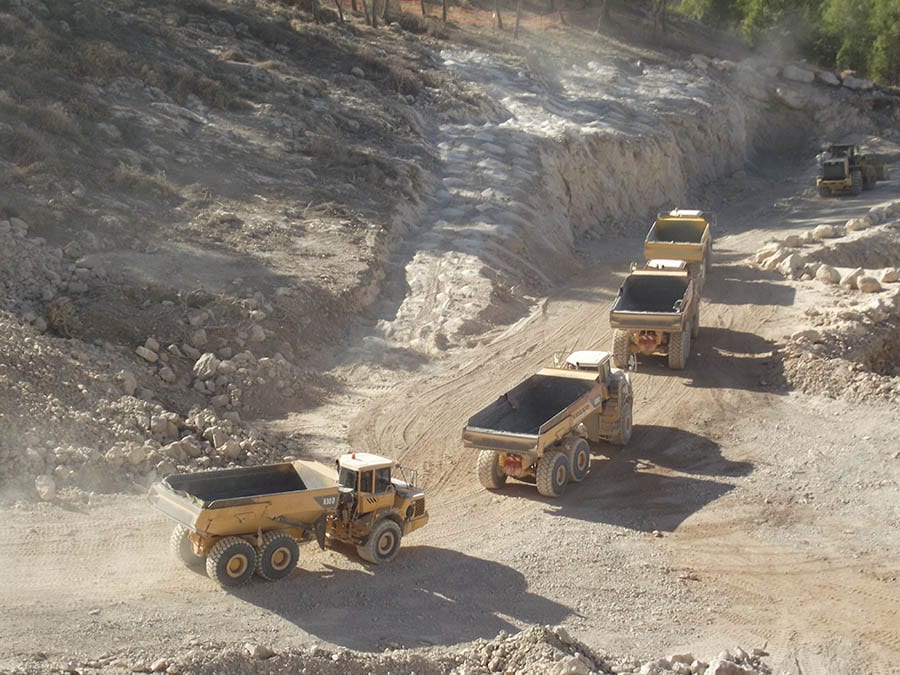 Israel Ports Company Ltd.
Project management company
Adir Project Management Ltd.
Olenik participated in one of the national projects in the past several years, that is still ongoing – construction of new ports in Haifa and Ashdod.

As part of the project, Olenik contractually engaged with the Israel Ports Company to collect stones, to construct a breakwater at the Ashdod and Haifa Port, including their transport and storage.
For the project, Olenik assigned a fleet of its trucks and heavy machinery and even contractually engaged multiple subcontractors. All this required a great deal of skill and logistical management carried out in a professional and meticulous manner.
Olenik transported over a million tons of stone for building the breakwater.
The images below reveal a little of what will soon become history in the State of Israel!
Olenik – Building the country!